Paris will host the 2024 Olympics, 100 years after its last Games in 1924. Los Angeles will host the games in 2028.
Los Angeles, earlier, hosted the games in 1932 and 1984.
In 2016, it was Rio de Janeiro, Brazil, which hosted the games, while the Japanese capital city Tokyo is hosting it next in 2020.
The International Olympic Committee (IOC) meeting in Lima, Peru, elected Paris as host city of the games of the XXXIII Olympiad 2024 and Los Angeles as the host city of the games of the XXXIV Olympiad 2028.
"Congratulations to Paris 2024 and Los Angeles 2028! This historic double allocation is a 'win-win-win' situation for the city of Paris, the city of Los Angeles and the IOC," said the IOC President, Thomas Bach.
"It is hard to imagine something better. Ensuring the stability of the Olympic Games for the athletes of the world for the next 11 years is something extraordinary," Bach commented.
"These are two great cities from two great countries with a great Olympic history. Both cities are very enthusiastic about the Games and are promoting the Olympic spirit in a fantastic way," Bach added.
While celebrating the decision, Paris and Los Angeles both expressed their excitement in bringing home the Olympic Games.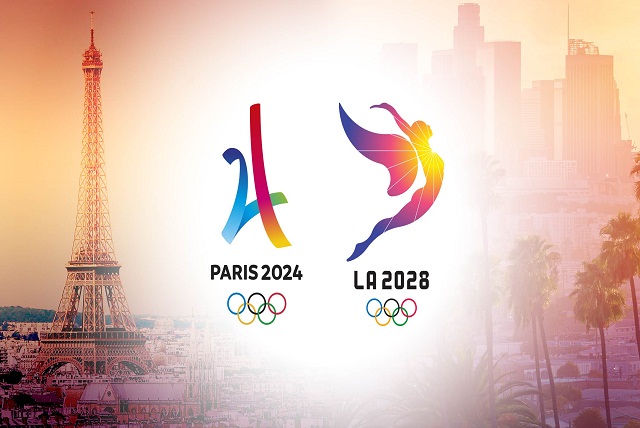 "I am delighted to invite you to join the great family of Parisians, a family which belongs to the world," said the Mayor of Paris, Anne Hidalgo. "With this team, I am very proud and moved to bring the Games back to Paris. At the heart of these Games, we will place young people, who represent our present, our hope and our pride."
"Bringing the Olympics back home to LA gives us the chance to imagine what our city will look like a decade from now," said Eric Garcetti, Mayor of Los Angeles. "LA is a city where the Games are not a barrier to making progress; we know that they are an accelerating force to re-envisioning a better city and a better world in the days ahead as we welcome you back to the City of Angels."
Los Angeles and Paris have put together very inspiring projects. Both have embraced Olympic Agenda 2020, particularly in the way they are planning to use a record-breaking number of existing and temporary facilities.
The International Olympic Committee works closely with local organisers for almost a decade to stage an edition of the Olympic Games.