What is 'Blonde' if not a mockery of Marilyn Munroe's life?
With all the attention that Blonde is grabbing, you may be excited to watch this movie that received a 14-minute standing ovation at the Venice Film Festival.
Blonde, inspired by Hollywood icon Marilyn Munroe's life, is streaming on Netflix which describes this drama as a fictional portrait 'boldly' reimagining the tumultuous private life of the legend — and the price she paid for fame.
Directed by Andrew Dominik, it is a lurid picture of a vulnerable woman who is objectified and sexualized at different paces of her life.
The film's listing under the category 'biopic' is ludicrous as at no point you witness a strong woman who made Hollywood come down to its knees for herself in a patriarchal industry for which Marilyn was known. What you instead see is a woman who survives on pills and desires validation from her 'daddy'.
At one point, you assume that the director is gloating over the tragic life of Munroe and presenting nothing but lust for her body.
The film portrays Munroe as a delusional woman who is struggling to be her real self who is "Norma Jeane" (her off-stage name). But on the contrary, Munroe was comfortable in her skin and she never had any problem being Marilyn.
The sepulchral scenes of sexual harassment, domestic violence and child abuse cause gut-wrenching pain in one's heart and it is humane to develop a feeling to wrap the young Munroe in your arms to save her from the atrocities of her mother. However, her mother is shown as a crazy woman who has done the right thing by not aborting her child.
The continuous attempt to establish the anti-abortion agenda through the bizarre phantasmagoria sequence of conversations between Munroe and fetus feels preposterous where fetus blames her for aborting him and the irony that lies here is that the fetus has been shown as a grown-up baby inside Munroe's womb which is biologically impossible at such an early stage of pregnancy.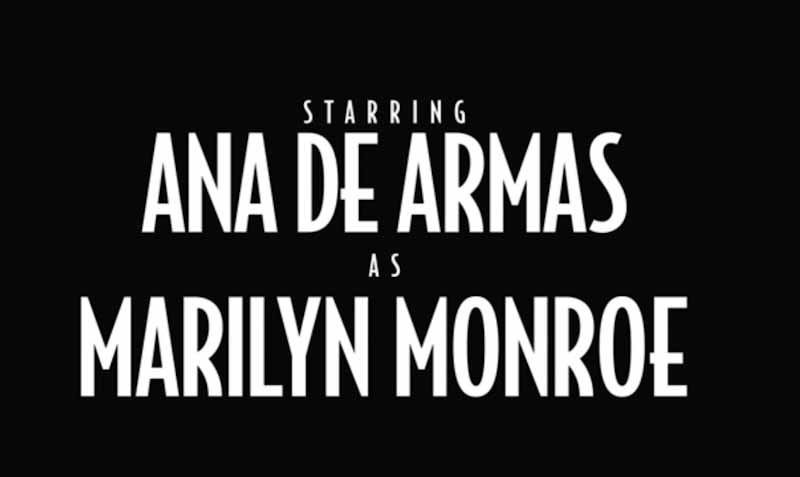 What shines in this hollow drama is Ana De Armas portrayal as Marilyn but it is plausible to assume that her uncanny resemblance to Munroe has played a huge factor in her performance.
As the film moves, the mise-en-scène grabs your attention and the scenes picked up from Munroe's public presence are a spectacle to watch. Munroe's smile in the film causes agony and breaks down the act of pretence which is usual in Hollywood.
Well, you should not go into the movie assuming that it is a biopic but the reimagination of Munroe's life which is nothing but a menace and trauma porn.