Pockets of pun, sarcasm, laughter with all shades of humour and emotions make the latest release Axone (pronounced as Akhuni) on Netflix an interesting watch.
The movie Axone grows on you slowly and then catches speed. The film is a subtle blend of humour and emotion.
It is the story of a bunch of students from Northeast India and the difficulties they face in Delhi as they organize a simple wedding function on their own.
Two friends Upasana (Sayani Gupta), a Nepali girl, and Chanbi (Lin Laishram), a Manipuri girl, are organizing the wedding of their best friend Minum.
It spans over just one chaotic day in their life where all that could go wrong, goes wrong!
They fight every difficulty and overcome all, only to be tangled in the web of their own past.
To make the wedding authentic, they prepare a dish called Akhuni which is a Naga dish.
The only problem is that Akhuni is fermented soya bean with a pungent smell which travels at a great speed and that is where the problems begin.
The landlady (Dolly Alhuwalia) has many reservations about her tenants and creates a ruckus each time she sees them.
Some of the neighbours do help the kids eventually, who also include the son-in-law (Vinay Pathak) of the landlady who melts and helps them out.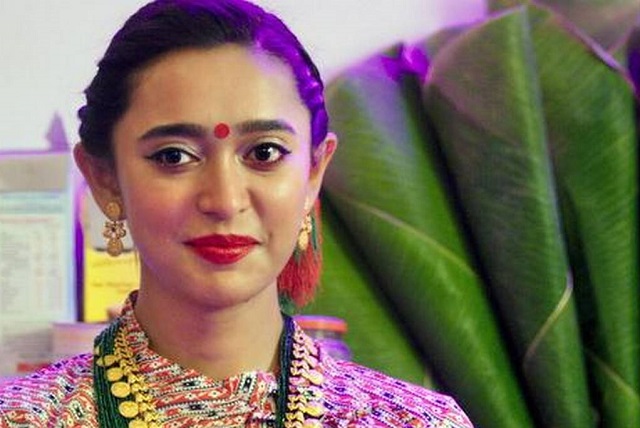 The film reveals many aspects of cultural difficulties which these kids face from almost everyone.
In these events, they stick together as united. It portrays a great divide between the people from Northeast and the rest of Indians.
The great divide is visible in dialogues like, "Har baar koi naya banda dikhai padta hai… Waise bhi tum sab ki shaklein ek hi si hoti hain. Kaise pata chalega kaun rehta hai yahan."
And look at this response: "Agar hum sab ki shaklein ek hi jaisi hoti hain, to tere ko kaise pata ki har baar doosra banda rehta hai idhar!"
Despite being a culturally united country we are divided greatly when it comes to our own kind. Are we racist, too?
People do show a lot of pride in belonging to their hometown and are often looked down upon by the others when they cluster up.
The film deals with such behaviour very prevalent in the typical neighbourhood, and also how it breaks many of the students.
This 2019 film was released on Netflix this June, having premiered at London and Mumbai Film Festivals.
Directed by Nicholas Kharkongor and produced by Saregama India – Yoodlee Films, the film stars Sayani Gupta, Vinay Pathak, Lin Laishram, Dolly Ahluwalia, Adil Hussain, Lanuakum Ao, Tenzin Dalha and Rohan Joshi. Genre: Hindi-Language Movies, Comedy, Dramas.
Final Statement: Sayani Gupta is a breeze all through and is a delight to watch. Would have loved to watch a bit more of Vinay Pathak and Adil Hussain though.
---
Director's Note

I want to thank you for the support you have extended to Axone. I am overwhelmed and grateful. I've been living outside the North East for 25 years. And much of this time, I had wanted to make a film about the Northeastern experience of living in the big city. – Nicholas Kharkongor
---