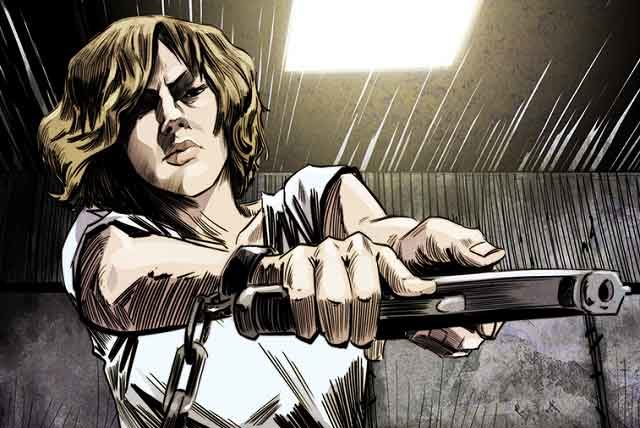 Luc Besson, the visionary director of La Femme Nikita and The Professional brings us Lucy, starring Scarlett Johansson and Academy Award winner Morgan Freeman
Lucy is a science action-thriller about a woman accidentally caught in a dark deal who turns the tables on her captors.
Altered by a dangerous new drug allowing her to use 100 per cent of her brain capacity, Lucy transforms into a merciless warrior evolved beyond human logic.
Lucy keeps you on the edge of the seat with nail biting action. Scarlett Johansson and Morgan Freeman are the main lead in Lucy.
The story unfolds in Taiwan where Lucy (Scarlett Johansson) is dragged into a dangerous drug racket.
A packet of synthetic drug called CPH4 is hidden into her stomach to be transported to the leader of the gang.
While in prison where, she is tortured, the drug bag in her stomach explodes accidentally.
Lucy thus acquires mental and physical inhuman capabilities and is able to time travel and read the minds of people.
What if she is unable to stop this process! Sounds quite fun, doesn't it? Now, let's watch the trailer.
---
LUCY (English) – Genre: Science Fiction Thriller, Director: Luc Besson, Cast: Scarlett Johansson, Morgan Freeman, Amr Waked and Choi Min-Sik