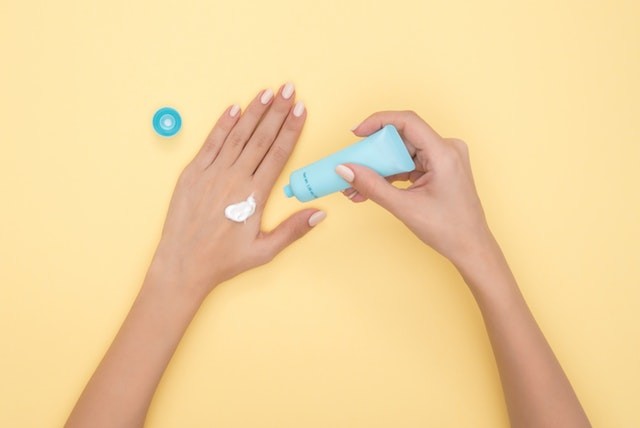 This is the time of the year when temperature is really high and we need to take care of our skin. Here are few tips which will help us to get glowing skin.
Minimizing the sun exposure: Saving our skin from harmful sunrays also protects us from series of skin problems.
Exfoliate the skin: The skin sheds off at a particular rate and it's important to gently rub the skin and get rid off the dead layer of the skin. A granules rich gentle exfoliant is preferred. It should be rubbed in a circular motion from above to downwards. Face should be washed with soap free cleanser. A gentle exfoliation of face helps to protect from comedones and acne.
Moisturize the skin: A gentle moisturizer with a thin base is preferred over a thick moisturizer. Gel and spray-based moisturizers are preferred.
Sunscreen: A broad spectrum sunscreen is preferred. Both SPF and PA +++ should be inbuilt in the sunscreen. The type of sunscreen varies, depending on type of skin and pre-existing skin conditions.
Special care of your feet and private areas: It's very important to keep a constant check on your feet. Excessive sweating can lead to fungal infection. In case you suffer from excessive sweating, wearing open footwear should be encouraged. In case it is very embarrassing then medical help should be taken as now-a-days non surgical methods like botox and machine-based treatments are available for getting rid of the same.
Eat your SPF: Oral intake of vitamin A and vitamin C rich fruits and vegetables helps to combat the harsh sun.
Lip care and eye care: Wear your glasses and also sun guard your lips. Sun exposure can lead to periorbital wrinkles and signs of ageing.
It's important to know that excessive sweating and heat can lead to lots of skin ailments miliaria, rosacea, acne, tanning, sunburn, seborrhea and fungal infection.
As regular skin care routine is absolutely essential, do not hesitate to visit a dermatologist in case any symptom persists or get out of hand.