Lux has roped in almost every name in beauty and fashion world, in its 90-year-journey. No wonder, the soap is projected as the world's most iconic beauty bar.
Lux ambassadors over 90 years
The most beautiful and iconic stars of the world have been Lux ambassadors over the years, from Leela Chitnis to Madhuri Dixit, Aishwarya Rai and Katrina Kaif.
Since 1925, Lux has been bringing the best of beauty – and the pleasure that comes with it – to every woman in the world.
Lux is made like the costliest French soap and advertised as the beauty secret of some of the most glamorous stars – from Elizabeth Taylor, Audrey Hepburn, Marilyn Monroe, to Ashwarya Rai, Katrina Kaif and Shu Qi – its alluring beauty treats delight women in more than 100 countries worldwide everyday.
Lux product philosophy
It's quite simple really. Lux is all about pleasure. Lux is committed to creating indulgent skin treats women crave to provide an exceptional experience in and out of the shower.
The company says it aims to bring the best of beauty to every woman in the world. "We infuse our products with fine fragrances crafted by the world's best perfume experts."
"We craft amazing, state of the art textures, rich in indulgent ingredients, all designed to exceed consumer expectations. Lux is not just a soap that smells good, it's a fine fragrance you can bathe in," it says.
From the start, Lux has been among the first to use Hollywood stars in its advertising. Since 1925, it has been embraced by iconic stars, and by all women who take strides forward while embracing their femininity.
Lux beauty philosophy
Lux believes that beauty doesn't have to be about hard work, but rather, about pleasure. To bathe in luxurious Lux daily is to come out feeling transformed, feeling on top of the world – inspiring every woman to feel irresistible and confident in her own skin every day.
Lux mission
To bring the best of beauty within reach of every woman in the world – providing exceptional pleasure in her bathing and skin care experience and inspiring her to feel irresistible and confident in her own skin everyday.
Lux Golden Rose Awards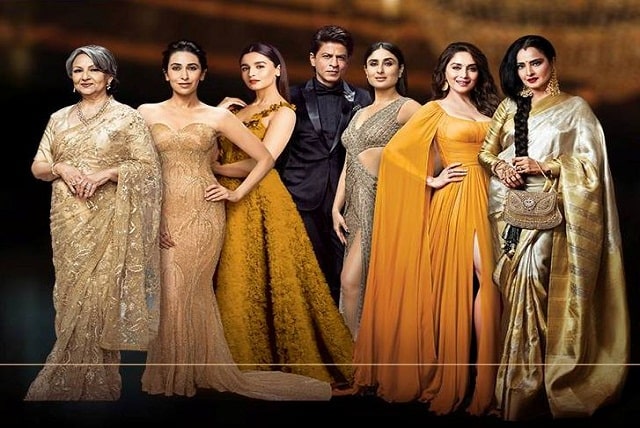 With a legacy of beauty for over 90 years, Lux has now gone a step ahead to celebrate this wonderful journey. And this journey has been a star-studded one, and it is getting only increasingly beautiful with Lux Golden Rose Awards.