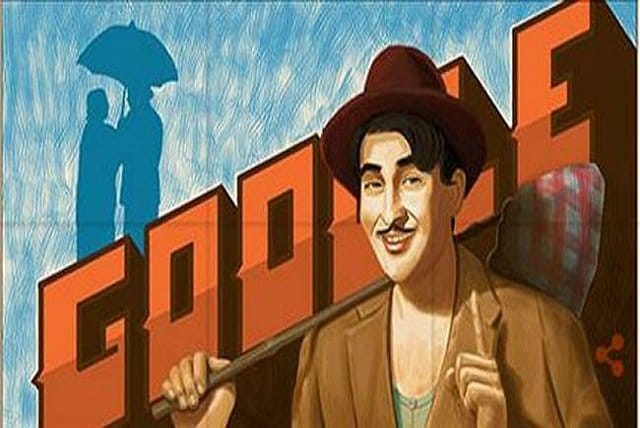 Let me begin by saying that I am not a Raj Kapoor fan. I think the music in his movies was to die for. He had an unerring ear for music. But beyond that I did not really really like him.
My distaste for his kind of movies increased when as a growing up young girl there was all that hoopla about the movie Ram Teri Ganga Maili. The see through whites and the feeding sequence which gave the movie an adult and pervert status were a put off for an adolescent's excitable and easily shockable mind.
For years I avoided his genre of movies and definitely thought of him as an old man directing to fulfil his fantasies. But, recently, I found myself watching a few of his movies again.
Now that everything is out in the open, we can talk freely. Every heroine has had her moment under the waterfall and worn a plunging neckline that qualifies the "blouses" as both backless and topless in my mind, I find myself looking beyond the high points (from the audience perspective) of his movies .
If one can ignore Mandakini's carefully and brazenly displayed assets, we have a movie that was extremely progressive… Extremely open minded in its message. There is an innocent girl who, through circumstances, is forced into prostitution. When confronted with the love of her life, who has been looking for her also, he embraces her as he would have when she was pure. The message being that it is not she who is to be shunned but the people who used her. They are the ones who should be discarded from society.
Prem Rog — Another powerfully woven story with superbly defined characters. Again, I would ignore the plunging necklines and some suggestive scenes. The movie is essentially about widows and how our Indian society is unfair to them. How the widows themselves are cruel to new widows. There is a harrowing scene where the newly wed and widowed Padmini is supposed to have her head shaved off. There we see the mighty Thakur (played by a majestic Shammi Kapoor) bowing to a group of widow's scoldings. They are baying for the young girl's blood like a pack of wolves.
The story in Prem Rog revolves around the superficiality of these rites and the inhuman treatment that does not spare any widow. The girl is raped, starved and made to live a life of extreme misery. Then comes back Dev. His love and honest values revive a dead soul. He challenges a heartless father, a brother-in-law who would be happy to turn the girl in question into his mistress, his own family and last but not the least he challenges the entire society against the injustice.
Another very strong movie, Prem Granth, though not directed by Raj Kapoor, but was written by him. If we look past the not very flattering costumes Madhuri wore on her now flabby body and a little over aged Rishi Kapoor, the movie spoke out for women who had been raped and then persecuted.
Who can forget Satyam Shivam Sundaram! If we can forget (difficult for both men and women, but we can try) and look past the absolutely droolable body Zeenat Aman displayed, the movie was actually about looking into the soul of a person rather than their outer visage.
I think the seeds of his powerful woman protagonists and pro-woman ideas were visible even in his early movies like Awara, Sangam, Mera Naam Joker (the best movie he ever made) and many more.
His women were no poltroons. They were strong women, sometimes victimized but finally never the victims. Agreed that they salvaged their lives with the support of some male protagonist but I find his movies to be very strong in his pro-women attitude.
For this I salute him…He was definitely not making movies for women. He was a movie maker with powerful stories to tell. And at heart I think he was a feminist. I think what he was trying to communicate through his "controversial scenes" was the sexual innocence of his characters and not trying to titillate an entire nation.
I am glad that I have acquired the maturity to see through this. I will be very glad to know if I was the only one who had that narrow warped opinion of Raj Kapoor.