Are you are wondering where did Life Ok television channel vanish overnight? It has been re-launched as Star Bharat.
This is the second makeover the channel has been given. In December 2011, Star One was re-launched as Life OK with Madhuri Dixit as its brand ambassador. Star One was launched to capture youth but the channel quickly gave way to Life OK.
With all sorts of big budget serials like Chandrakanta, Sher-E-Punjab and others like Ghulam, May I Come In Madam, The Great Laughter Challenge and Savdhan India, Life OK presented an array of genres but it could not garner the desired TRP.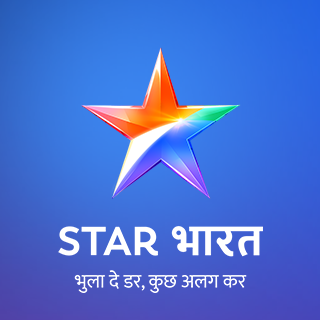 On 28th August, this 7-year-old channel Life OK got another look and Star Bharat was launched. Of all the old serials, only Savdhan India has been able to make a crossover into Star Bharat.
The new launch is designed to break away from the old and present a different India
The new serials are shot in small towns like Meerut, Mathura, Kashi, Indore and small villages of Bihar and there is nothing extravagant about them.
They give you an earthy feeling. Most of the serials are about things that you face when you go against the wind and are different from what Life OK was projecting.
The only holly tolly is the musical reality show which brings us the Yoga icon Baba Ramdev who does a debut on television with his new show Om Shanti Om as a judge
The show caters to devotional singers and their budding talent which is a first in the industry. The star power is actress Sonakshi Sinha who is also judge along with music director Shekhar and singer Kanika Kapoor.
The new serials comprise of Nimki Mukhiya which is the struggle of a woman in a male dominated village and Kya Haal Mr. Panchaal dealing with greed and polygamy.
Then we have Savdhan India which is a thriller while Ayushman Bhava deals with rebirth, a similar concept like the Hindi films Karz and Hatya. Saam Daam Dand Bhed as the name suggests is the story of a young man who has to enter politics and who uses every arrow in his quiver for justice.
Star Bharat has also come up with a new logo and tagline Bhula De Dar, Kuch Alag Kar. Will this re-branding do any good to the channel?
Star Bharat is a Hindi language Indian television channel based in India, part of Star India, which is fully owned by 21st Century Fox. Star Bharat programs are mainly focused on the day to day entertainment.