Alpha Aircraft Systems is gearing up to showcase its aircraft maintenance and repairing abilities at the MRO Americas 2023, tipped as the largest aviation MRO event in the world.
MRO Americas was rated one of the fastest 50 growing tradeshows of 2022, and this year's event is being held a month after MRO Middle East 2023 which was organised early March.
"Buoyed by the overwhelming reception at the MRO Middle East, which was the largest gathering of the commercial aviation aftermarket in the region, we are looking forward to MRO Americas to showcase our cutting-edge aircraft maintenance solutions," said Alpha Aircraft Systems General Manager Israel Leppe.
"Aviation professionals from around the world are descending to Atlanta where we are setting up our booth to impress the attendees with the latest technologies for aircraft maintenance, including advanced diagnostic components and maintenance software," he said.
Alpha Aircraft Systems is participating in the Maintenance, Repair, and Overhaul (MRO) Americas event in Atlanta where more than 800 exhibitors and industry leaders will assemble from April 18-20, 2023.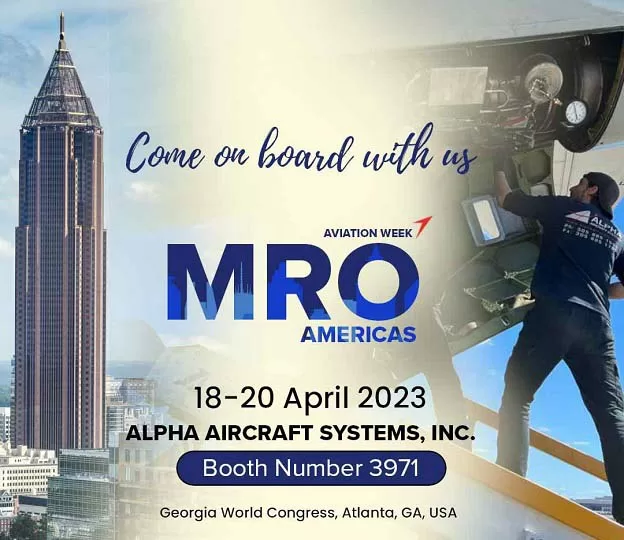 Understanding the needs of the airline industry, aircraft manufacturing, and military aviation, Alpha Aircraft Systems is eager to present its capabilities at the MRO Americas, Israel said.
"Alpha Aircraft Systems will be interacting with all the industry leaders at the MRO Americas which we see as a great opportunity to increase our engagement, brand and thought-leadership. Experts are already alerted about our presence and we've made it quick and easy to get the word out," he said.
"So, if you are a buyer or supplier or you intend to increase your supply chain in the aviation market beyond the exhibition floor, then Alpha Aircraft Systems will be there for you," Israel said, adding, "Watch out for Alpha Aircraft Systems INC booth no. 3971 where we are going to demonstrate our APU skills in particular."
Stating that their MRO Dubai experience was 'awesome', Israel said, "We are going to tell our guests at our next event in Atlanta, that they should trust us to keep their planes running smoothly and safely."
Alpha Aircraft Systems' repair station specializes in overhauling and repairing all types of APU (Auxiliary Power Unit) to ensure that an aircraft is always ready for smooth take off. Their APU facility has already been approved by the FAA, ensuring top-notch standards for aviation excellence.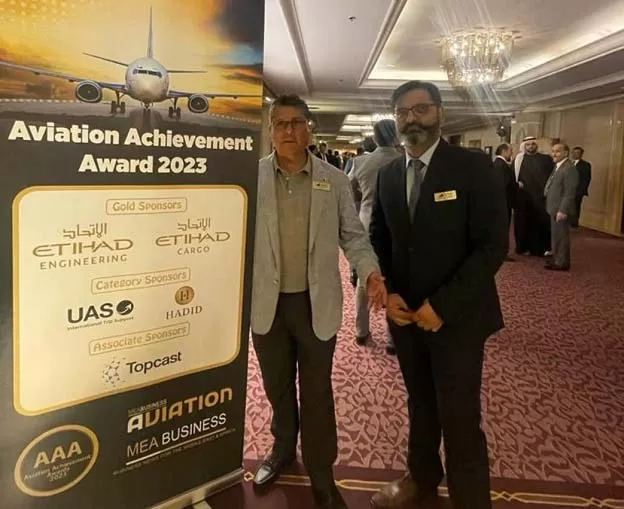 At Miami, Florida, Alpha Aircraft Systems has a full-fledged engineering department and an experienced team, well equipped with high-tech machines to successfully deliver projects of red fluid 5606, DER, CNC, CNN and PMA manufacturing.
Recently, Directorate General of Civil Aviation of India (DGCA) awarded approval certificates to Alpha Aircraft Systems as a foreign maintenance organisation, which Israel said is a testament to our team's hard work and dedication, and we're excited to continue reaching new heights.