Founded in 2004, Facebook's mission is to give people the power to build community and bring the world closer together.
People use Facebook to stay connected with friends and family, to discover what's going on in the world, and to share and express what matters to them.
Millions of people use Facebook everyday to keep up with friends, upload an unlimited number of photos, share links and videos, and learn more about the people they meet.
On this social network platform, millions of comments are posted everyday and it is expected that the comments are respectful of others.
Most of Facebook's revenue comes from advertising. Despite controversy over Facebook's data privacy, the company had little impact on its profitability as it posted record revenues for the first quarter of 2018.
The company made $11.97bn in revenue in the first three months of the year, up 49% from the previous year, beating Wall Street estimates of $11.41bn.
Facebook India page is liked by 212,788,094 people, while the company has offices at five places in India – at Bengaluru, Hyderabad, Gurugram, New Delhi and Mumbai.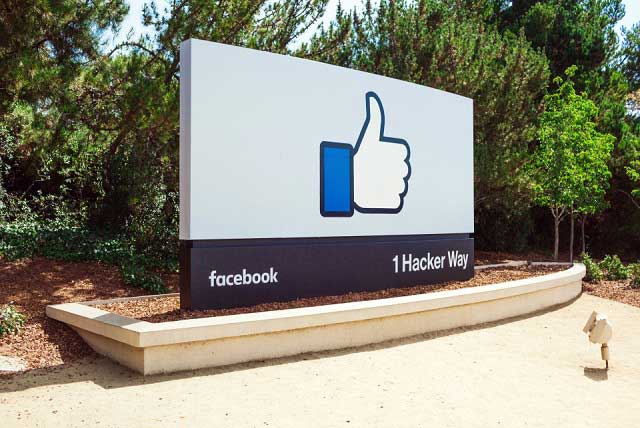 Headquarters 
1 Hacker Way, Menlo Park, California 94025
FB Employees
30,275 employees as of June 30, 2018
FB Statistics
1.47 billion daily active users on Facebook on average for June 2018
2.23 billion monthly active users on Facebook as of June 30, 2018
FB US offices
Atlanta, Austin, Boston, Chicago, Dallas, Denver, Detroit, Los Angeles, Menlo Park, Miami, New York, Seattle, Washington D.C.
Offices Worldwide
Amsterdam, Auckland, Bangkok, Bengaluru, Berlin, Bogota, Brasilia, Brussels, Buenos Aires, Dubai, Dublin, Gurgaon, Hamburg, Hong Kong, Hyderabad, Jakarta, Johannesburg, Karlsruhe, Kuala Lumpur, London, Madrid, Manila, Melbourne, Mexico City, Milan, Montreal, Mumbai, New Delhi, Oslo, Ottawa, Paris, Sao Paulo, Seoul, Singapore, Stockholm, Sydney, Taipei, Tel Aviv, Tokyo, Toronto, Vancouver, Warsaw
Prineville, Forest City, Lulea, Altoona, Fort Worth, Clonee, Los Lunas, Odense, Papillion, New Albany, Henrico, Newton, Eagle Mountain, Huntsville, Singapore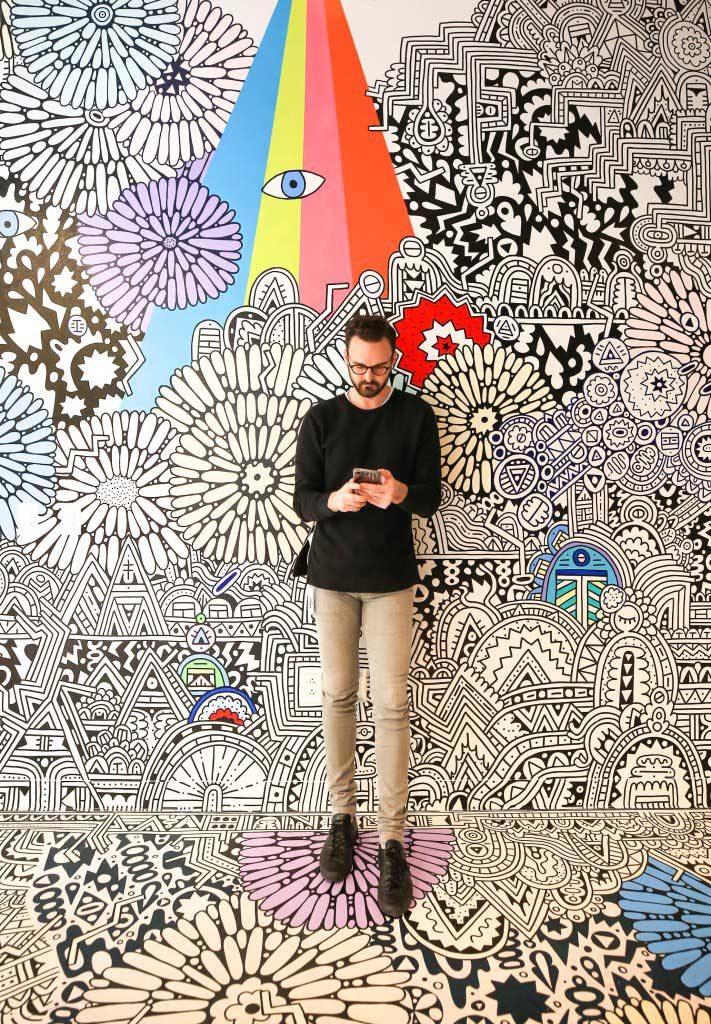 Work Culture
Facebook is defined by hacker culture – an environment that rewards creative problem solving and rapid decision making.
It encourages people to be bold. Its open culture keeps everyone informed and allows people to move around and solve the problems they care about most.
The people at Facebook work in small teams and move fast to develop new products, constantly iterating and improving.
FB Leadership
Mark Zuckerberg, Founder, Chairman and Chief Executive Officer. He is responsible for setting the overall direction and product strategy for the company. He leads the design of Facebook's service and development of its core technology and infrastructure.
Sheryl Sandberg is the Chief Operating Officer overseeing business operations. Earlier, Sheryl was vice president at Google, chief of staff for the US Treasury Department, a management consultant with McKinsey, and an economist with the World Bank.
David Wehner is the Chief Financial Officer of Facebook, where he leads the finance, facilities and information technology teams, while Mike Schroepfer is the Chief Technology Officer leading the development of the technology strategies and teams.
Facebook's Chief Product Officer is Chris Cox who leads a family of apps: Facebook, Instagram, WhatsApp and Messenger.
Board of Directors
Mark Zuckerberg Founder, Chairman and CEO, Facebook
Marc Andreessen Co-founder and General Partner, Andreessen Horowitz
Susan Desmond-Hellmann CEO, Bill and Melinda Gates Foundation
Reed Hastings Chairman and CEO, Netflix
Erskine Bowles President Emeritus, the University of North Carolina
Peter Thiel Partner, Founders Fund
Sheryl Sandberg COO, Facebook
Kenneth Chenault Chairman and Managing Director, General Catalyst
Jeffrey Zients CEO, The Cranemere Group
Co founders
Chris Hughes, Dustin Moskovitz and Eduardo Saverin are the co-founders of Facebook.