This Women's Day, a women exclusive clothing brand Kalpana announced a discount equal to five times their customer's height. That is to say, if a 4-feet woman walks in their store, she'd be eligible to avail a 20% discount, while a 6-feet tall woman may bank in 30% discount, for being taller.
The discount offer so introduced causes more harm than any good at all. In fact, it does the worst- it discriminates.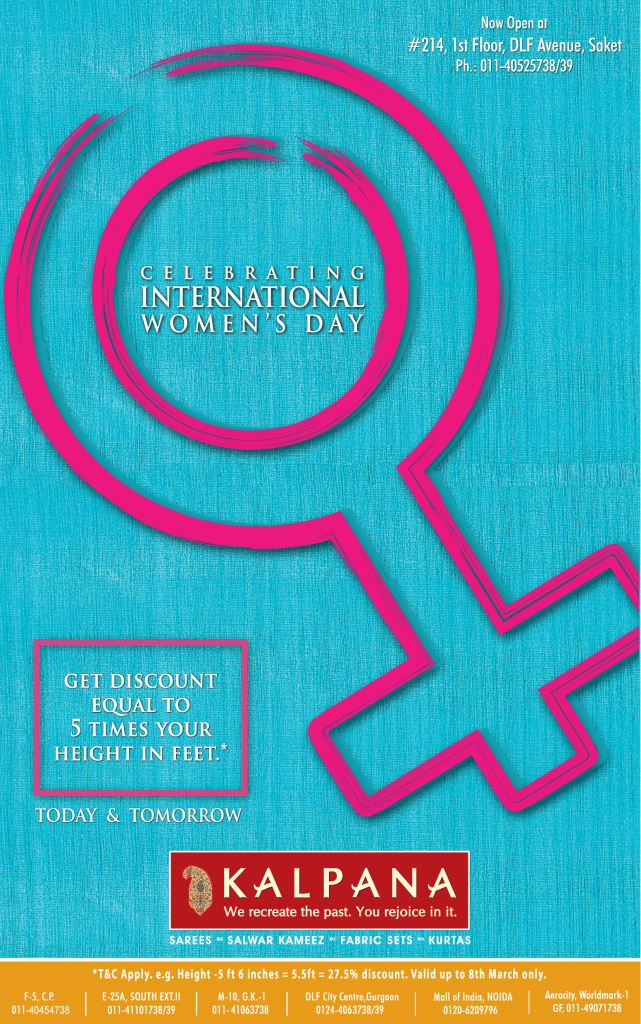 This is not just a story of one brand in particular, but another example of ingrained misogyny and biases within.
An Indian television series Naati Pinky Ki Lambi Love Story recently started airing on Colors TV channel. While the intentions of the creators were apparently feministic in nature, the promos did just the opposite. This show, like most of other mainstream TV series, adds more stereotypes in an attempt to debunk them.
Even before the series aired, its promotional advertisements impulsively emphasized that the biggest challenge in a short heighted woman's life is finding a husband. Darling, it's not. Period.
What women of different heights, races and backgrounds would really want, is to be treated as individuals, and not discriminated beings.
Women aren't born to merely end up with a heterosexual male. They are born to be so much more. They are born to become the best versions of themselves.
The family, the society, the educational institutions, the work space and on the top discriminatory advertisements like that of Kalpana and Naati Pinky Ki Lambi Love Story may keep their insensitive, biased, and discriminatory ideology to themselves, and let women exist as they like. That, to us, would be the best Women's Day gift.