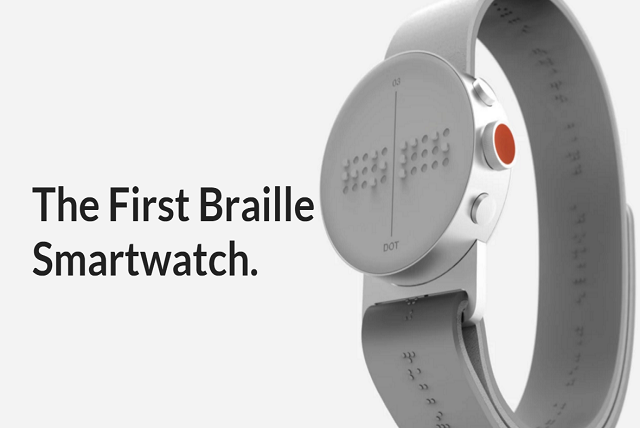 Dot smartwatch has started hitting shelves, offering 21st century adventure for the blind. This watch for the blind is an outcome of three years of research and testing. The USP of a Dot watch lies in displaying messages in four braille characters at a time on its screen.
According to Eric Ju Yoon Kim, founder and CEO of Dot, the watch is just the first step in a bigger picture offering braille devices to the blind. To a question if the smartwatch can work without being connected to a mobile device, he says it will have to be connected to a mobile device in order to receive notifications.
However, one can check the time without the watch being connected. Kim claims there hasn't really been a true innovation in technology for the blind in many years.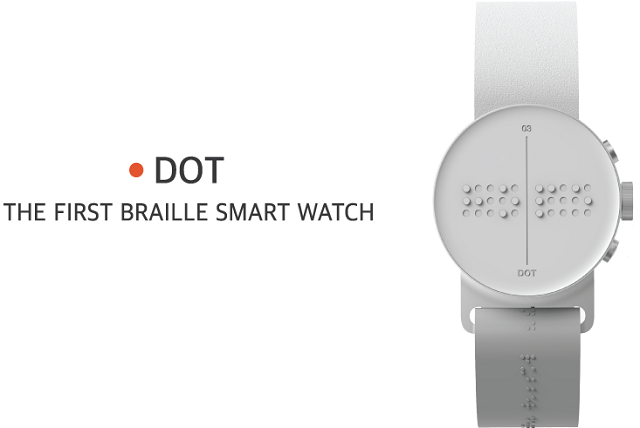 Known for tech innovations for the blind and visually impaired, the mission at Dot is to increase braille accessibility and literacy and to reduce the invisible discrimination against people living with blindness. This latest product – a sleek and stylish smartwatch – converts texts, emails, notifications, and even e-books, into braille.
When a Dot Watch wearer gets a text message, the watch vibrates and small pins on its surface rise and fall to produce 4 braille characters at a time. And when it is not connected to a phone via Bluetooth, the watch simply displays time.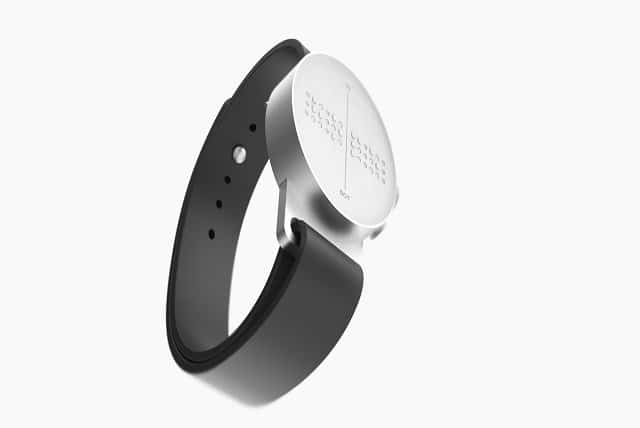 The Dot smartwatch has been in development since 2014, and the company has finally started delivering its devices. It is expected to sell at a price of Rs.20,000. Currently, Dot is releasing English and Korean language supporting the watch.
Dot has been working tireless nights to present a perfect package to instill the company's vision and values. "We wanted to see this happen from the very moment you hold it for the first time. We strive for no less than the ultimate embodiment of craftsmanship. Hopefully, you'll be touched as much as we were!" says Kim.