Couchsurfing! Heard of it? Well, You have friends all over the world, you just haven't met them yet!
Imagine the following: You arrive at a city you have never been before and stay as a guest at a home of a person, you have never met before! Sounds crazy, right?
Couchsurfing is an authentic way to travel on budget, very on-trend in Europe, and in many parts of the world.
When my daughter told me about couchsurfing and her dream to experience a culture from a local perspective, I immediately asked (accompanied by a raised eyebrow!!!) – "But is this safe?"
Well, she showed to me the social networking site that focuses on connecting travelers.
There are indeed more than 14 million globetrotters who want to share their home and time with you. And also plenty of female hosts and many of them accept only female guests, I thought with relief!
But how can you spend the night in the house of a total stranger whom you met online?
There are three safety mechanisms: personal references, optional credit card verification and a personal vouching system.

Stay with Locals and Meet Travellers
I was still skeptical but a week later, the first couchsurfing guest from the US arrived in our home. And it was such a pleasure having this open-minded house-guest.
It reminded all of us on school exchanges, on living in a host family for a certain time.
Shortly after, my daughter started her 7-month-trip through Latin America and stayed during her trip in hotels, backpackers and also with couch surfing hosts.
According to her, couchsurfing is an incredible way to experience the hospitality abroad and to escape typical tourist traps.
She met wonderful people who loved to show off their hometown and made her feel like home.
She incredibly appreciated to see all those amazing places through the eyes of a local.
My attitude to the concept living with total strangers changed.
Share Authentic Travel Experiences
Couchsurfing seems not half as crazy as it sounds. It's not only travel on budget, it's more to learn the culture and create wonderful friendships.
It's not for introverts of course, but if you want to see the world with a local perspective, you should consider the experiment 'couchsurfing'.
The only thing you have to provide is an open mind and good company.
Trusting anyone you don't know seems a strange concept nowadays, but it works!!! It's definitely a trend that connects the world in a really charming way.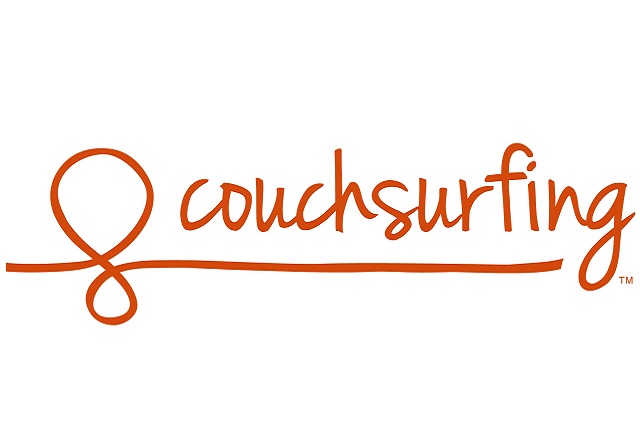 Be a Great Couchsurfer, says the company
Whether you're traveling the world, hosting travellers, or making friends locally, being a conscientious and generous Couchsurfer will enrich the connections you make with the people you meet.