Madurai, a city which has been predominantly conceived as the centre of the beautiful state of Tamil Nadu, both geographically and culturally, was always in my travel bucket list. My travel to Madurai, often referred to as Thoonga Nagaram (The city that never sleeps), has been my most memorable trip as being my first and only solo trip of my life anywhere.
Truly saying, Madurai can be described as the Paris of Southern India which evolved the concept of Tamil Sangam, as assembly of Tamil scholars and poets who used to gather in big numbers to discuss important topics and henceforth the city has been numerously mentioned in various ancient scripts of Sangam literature.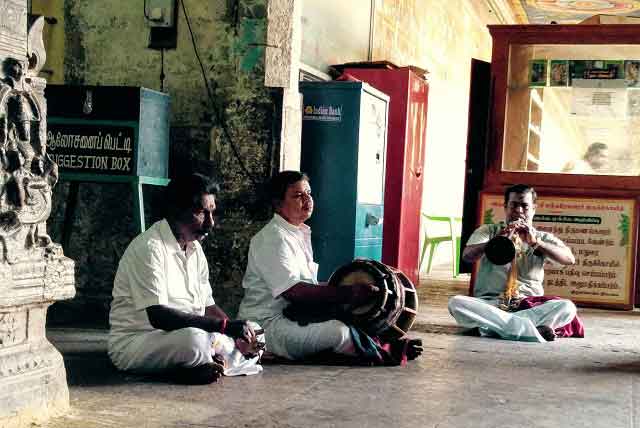 I planned this trip during the time when I was back after completing my overseas studies and there was a sense of discovering both my country and me. I reached Madurai by train and since the time when I set foot on this land I could feel how it was so similar to how I had imagined this city to be.
Madurai has many historic places to visit but the two places that are a must visit are Meenakshi Amman Temple and Tirumalai Nayak Palace.
The city is built around the famous Meenakshi Amman Temple, built by King Pandya in 1st century C.E, which acts as the centre and is located near the Vaigai River, a major reason for many settlers like Pandyas, Cholas, Vijayanagara and Nayaks to establish their empire.
Being a major religious place, Meenakshi Amman Temple also has much historical significance that led me to explore this city through my eyes. At the very entrance, you will find a large Gopuram welcoming you to enter the world of beautiful sculptures and architecture.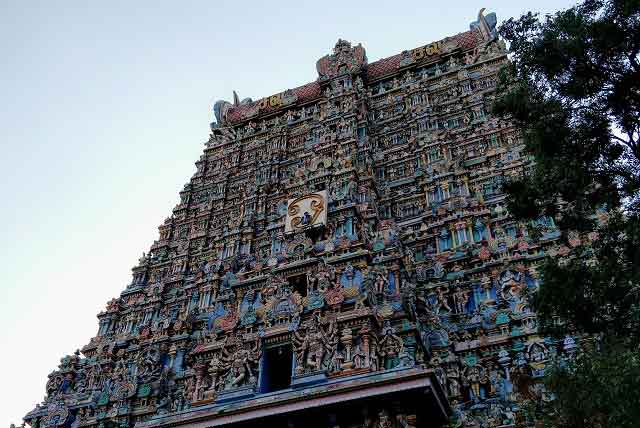 I was awestruck by the beauty of the temple to such an extent that I didn't realize I had spent almost 5 hours roaming from one corner to another. I must say that the temple has a unique vibe in its air as you can feel the fusion of history, culture, art, architecture and music at one place.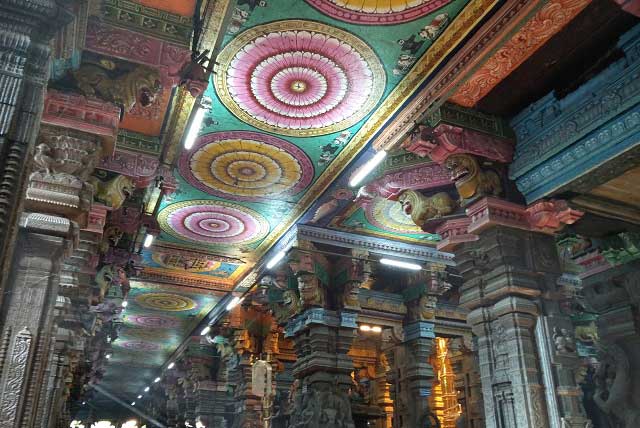 Many sculptures and pillars in the temple are carved with single stone with such a precision that will definitely make you wonder how such complex architecture was achieved almost a millennium year back.
The temple also has a pond named Porthamari Kulam which literally means "Pond with golden lotus". The pond is surrounded by staircases making an ideal place to sit peacefully and enjoy the calm breeze. I could hear the amazing Naathaswaram in the backdrop of this scenic view, something which I had only seen and heard in Tamil cinema.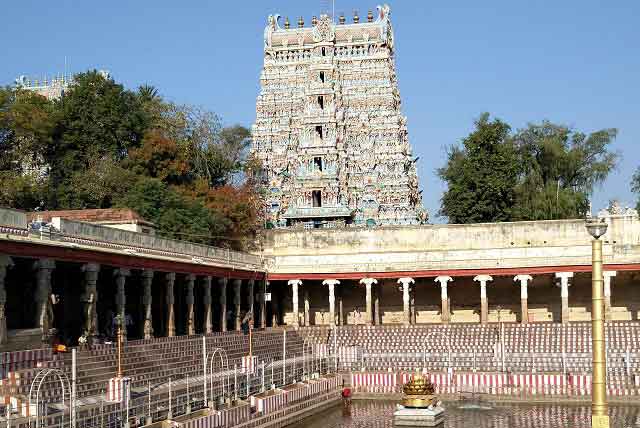 Truly saying, I was in a dreamland where in mind was relating to so many things I had heard about this city and this beautiful temple that I never wanted to leave now.
But it was time to leave and head towards my second destination, Tiruamalai Nayak Mahal, a 17th century palace constructed by King Thirumalai Nayak who ruled the Madurai city during that period. Fortunately, I reached the palace just before the beginning of the light and sound show which depicts the great Tamil epic Silappatikaram in its musical representation.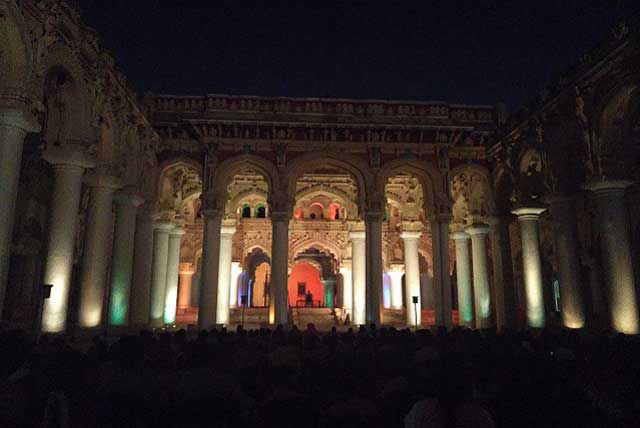 Popularly, the palace has also been famous for being beautifully depicted in Mani Ratnam's movies like Bombay (song Kehna hi kya) and Guru (song Tere Bina) and has been a favourite shooting spot among many Indian movie directors.
Finally, my stay in Madurai ended by having the famous Jigarthanda, a refreshing cool sweet drink served in many street stalls in Madurai. It was time to catch my train back to Delhi and I surely knew that I had only seen the 'popular' part of Madurai.
There were many unexplored places that I wanted to go but unfortunately this was all I could explore in a short span of time. Hopefully, I will try to see the other part of this city in my next visit which has been around the corner since many days.