Foodpanda is all about food ordering. With the Foodpanda app, you can order food online from thousands of restaurants in over 100 cities across India.
The company says, "Ordering food online was never so simple." Foodpanda motto is 'making online food ordering fast and easy'. Its service allows you to find all of the restaurants available nearby, which can deliver to your house.
Foodpanda allows you to search, choose, pay and enjoy, whatever be the occasion – be it the crave party or just food ordering online.
You can find restaurants that deliver to you by entering your address; browse hundreds of menus to find the food you like; pay online with credit card or online banking, or simply with cash on delivery; and food is delivered at your door.
On your mobile, tablet, desktop or via app, Foodpanda says it is a delicious experience. If it is indeed, do share your story when you try Foodpanda and see for yourselves.
Easy food ordering
According to Foodpanda, ordering food online is way easier, faster and has less complications than calling. This makes Foodpanda better than the traditional order over the phone method.
Foodpanda site and app are available round the clock, with the feature to pre-order. You can plan your meal ahead from the restaurants near you and avoid the rush hours.
"We believe food is a pleasure and food ordering should be fast and definitely a fun experience," says Foodpanda.
Freedom of choice
Foodpanda claims it is the right place for you – be it breakfast, lunch, dinner or late night delivery. You have to simply pick one of the thousands of diverse restaurants available near you.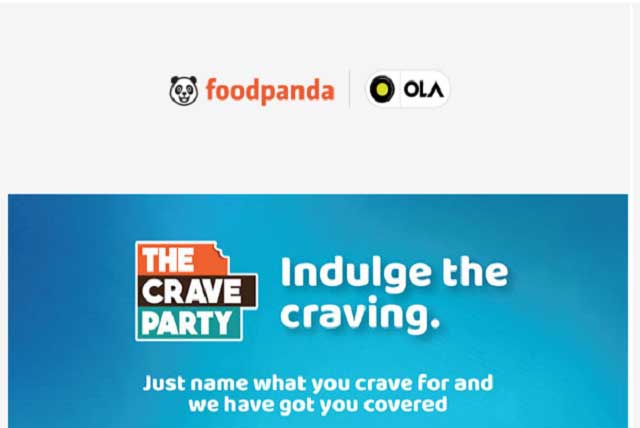 From traditional meals to well-known fast food chains along with delicate cuisines such as Japanese, Biryani or Punjabi – you can find it all at Foodpanda, and all it takes is 4 easy steps:
Choose your city and area
Pick one of the hundreds of restaurant
Place your order and pay online or cash on delivery
Enjoy the freshly prepared food delivered to you!
---
Taxi aggregator Ola added Foodpanda to its family early 2018 to build on what it said 'our shared love for food'. "It gives us the opportunity to deliver great food experiences to everyone and the journey has just begun," read a statement from Ola.
"At Foodpanda, our mission is to connect us deeper with our love and passion for food, and build not just a great delivery experience but also a great food experience," according to the statement.
---
Without referring to Foodpanda India's rivals UberEats and online food delivery companies like Zomato and Swiggy, Ola founder Bhavish Aggarwal said in the statement: "We know you have multiple options, and we intend to go above and beyond them to serve you. I, on behalf of the entire team at Ola and Foodpanda, assure you that we will tirelessly work towards bridging any gaps and offer you the most seamless food ordering experience."