When you think about winters, it is certain that one reminisces about cold nights and a cup of tea in their hands. But this romanticization of winters diminishes the hurdles that come with the changing weather.
We all know that one person, who suffers from stuffy nose, and then it spreads among all others. Do you ever think that what you can do once you get cold, beyond managing your symptoms?
Can you cure them with antibiotics?
It is plausible to think that the solution is antibiotics but one has to understand that flu, common cold and most other upper respiratory illnesses are caused by viruses.
For generations, various home remedies have rendered relief to flu, common cold and cough. It is observed that different home remedies work for different people.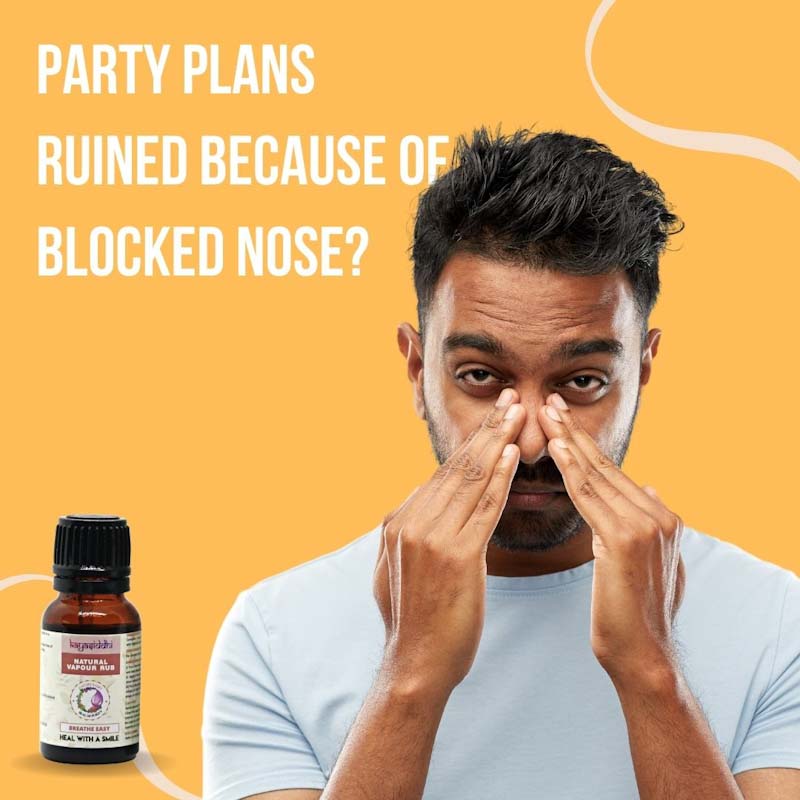 When vapour rub is regular sight
During the season of cold, vapour rub becomes a regular sight and without paying heed to the preservatives used in the vapour rub, we constantly use it to procure momentary relief.
Several vapour rubs contain harmful ingredients which may complicate your problems. What do you do then, restrain yourself from using them and get used to stuffy nose and cough?
Natural remedies show some promise
Talking about the same, Geetanjali Kaul, CEO of G Caffe creative agency, suggested something which really worked for her.
"While I was down with Covid-19, constant nasal blockage and low oxygen levels made breathing very difficult and strenuous. It is then that I was introduced to Kayasiddhi's natural vapour rub which was a real lifesaver," she said.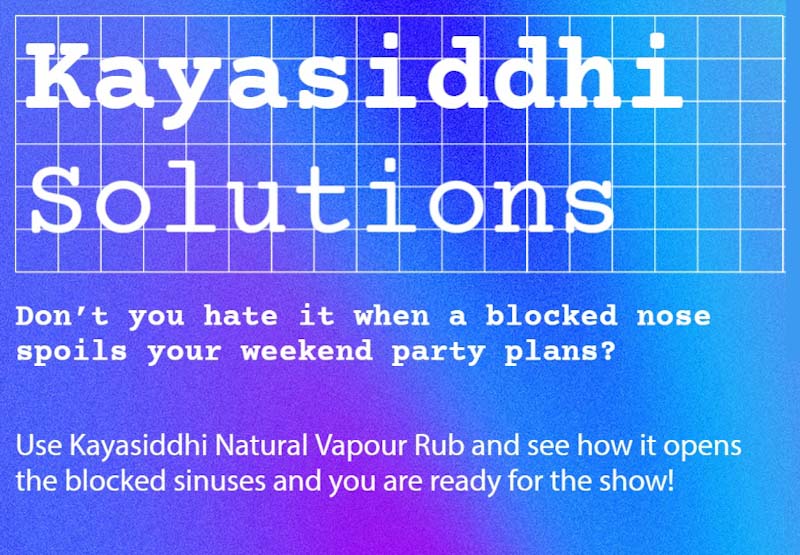 Kayasiddhi is an ayurvedic brand that believes in holistic healing. Its products are prepared from pure essential oils and are completely free of artificially added chemicals, petro-chemicals, steroids, preservatives or any harmful additives.
In case you are taking any antiviral treatment, the public health management rules include personal protective measures like:
Regular hand wash with proper drying of the hands
Good respiratory hygiene – covering mouth and nose when coughing or sneezing, using tissues and disposing them correctly
Early self-isolation of those feeling unwell, feverish and having other symptoms of influenza
Avoiding close contact with sick people
Avoiding touching one's eyes, nose or mouth