Lake Castle Seehof is the right place for romantic moments. Built in 1686 as a summer residence for Marquard Sebastian von Schenk von Staffenberg, Prince-Bishop of Bamberg, it is a jewel of Italian baroque in Germany.
The central gate of the Lake Castle Seehof is constructed in the Rococo style, white stucco with orange accents.
Some rooms of the castle are accessible to visitors. The ballroom, also called 'White Hall' contains a well-preserved ceiling fresco painted by Guiseppe Appiani.
Behind the castle you will find the impressive fountain sculpted by Ferdinand Tietz.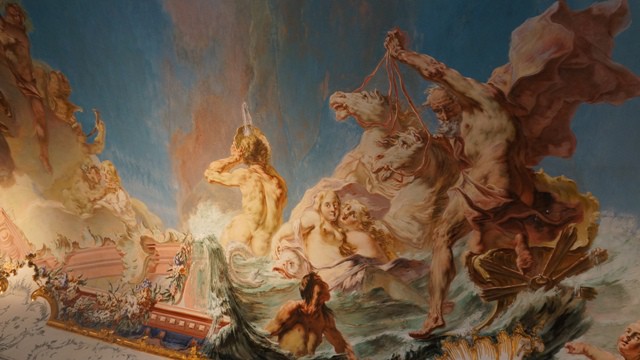 During the opening hours there is a water dance among the sculptures shown every full hour from May till October. Bring a picnic and enjoy this romantic castle with its idyllic surrounding gardens. It is truly a very peaceful atmosphere. The cascade with the water show and the sandstone sculptures are representing the glamour of the former rococo garden.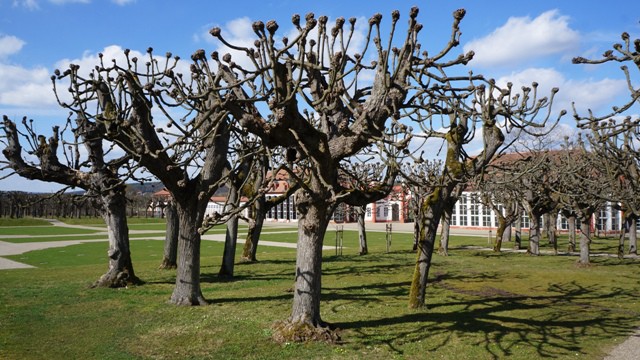 But this beautiful park fascinates in wintertime too. The trees then look like a magical 'Whomping Willow' jumped out of a Harry Potter movie, remember that plant which attacks anyone who disturbs its branches! But in fact, they are 'Horse-Chestnut' trees, which were the favourite trees at the turn of that century the castle was built.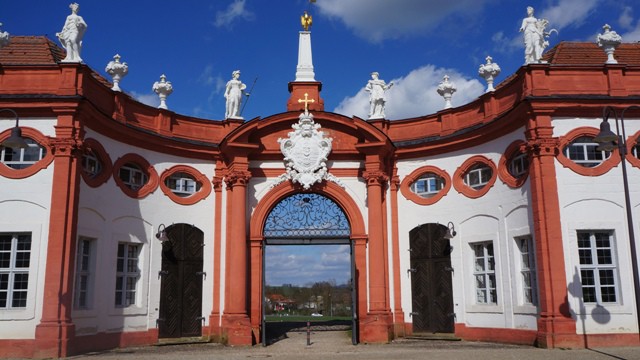 Where to find this must see place? This charming Lake Castle Seehof is located near Bamberg in the Nothern Bavaria. Dive in the lifestyle of the baroque era and it will not leave you disappointed.