Advanced Homeopathy is the best homeopathic clinic in Allahabad run by Dr. Maroof Siddiqui and Dr. Mili Siddiqui.
The doctors at the clinic are experts of homeopathy system and they provide best consultancy and medicine.
"Advanced Homeopathy is the next level of homeopathy giving you instant relief, thus breaking the general myth that homeopathic treatment is time taking," says Dr. Maroof Siddiqui.
"We have successfully cured asthma, bronchitis, skin diseases, body pains, spondylitis, depression, diabetes, typhoid, infertility, hormonal imbalances; we even averted surgeries like liver transplant, through advanced homeopathy," he says.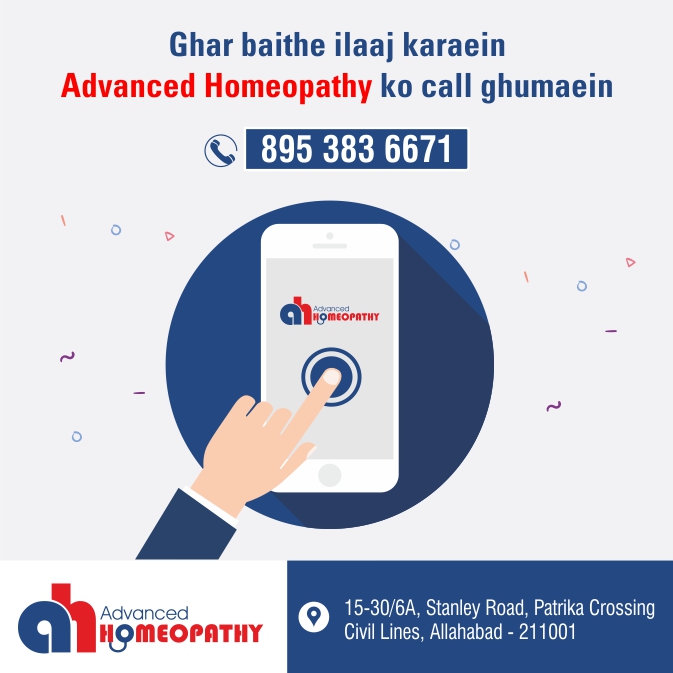 For outstation patients, the Advanced Homeopathy Clinic provides online consultancy and gets medicines delivered at their doorstep. To book an appointment for consultancy, call 8953836671.
According to Dr. Mili Siddiqui, homeopathic system of medicine is a way to immune our body, building resistance in a person and increasing the body's capacity to fight the infection, and she says, "We are experts of this system."
She says Advanced Homeopathy works for all age groups and has zero side effects on body.
Registration No. of Advanced Homeopathy Clinic is DHMO-123. You can visit the clinic at their address: 15-30/6A, Upper Ground Floor, Stanley Road, Civil Lines, Allahabad – 211001.
Advanced Homeopathy is a G Certified homeopathy clinic. Follow Advanced Homeopathy on Facebook, Instagram, Twitter, Linkedin & Pinterest or learn more from their website www.advancedhomeopathy.in