India Ayurveda Tour is a tour operator company, based in Udaipur, Rajasthan. It organizes tours throughout India.
It serves international clientele but concentrates mainly on Italian tourists looking for knowledgeable tour guides.
India Ayurveda Tour founder Gajendra Singh Sakhtawat says, "Italian tourists make very good use of our highly-skilled guides and professionals."
"Our trips are focused on Indian culture. We take our tourist guests through divergent customs and traditions that India is famous for. We ensure them great Indian cuisines as they explore, travel and rejuvenate."
Adding on to that one can live an emotional physical, psychic and spiritual experience such as ayurvedic treatment in South India and yoga experience at Rajasthan, he says.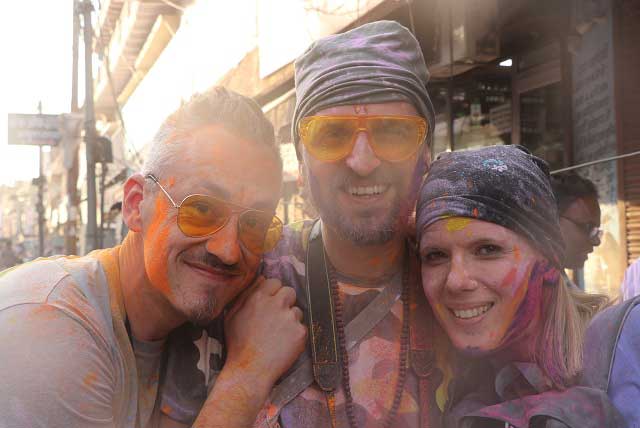 Gajendra Singh has worked for some of the notable Italian tour operators like Franco Rosso, I Viaggi dell'Elefante, Hotelplan, Mistral and Avventure nel Mondo.
Building on his international experience gained through working with them, he set up India Ayurveda Tour which works diligently to make every visitor's trip to India a truly memorable experience.
India Ayurveda Tour gives the tourists freedom to organize tailor-made trips depending on their time difference, itinerary, hotel accommodations, language guides and preferences.
Whichever region you decide to visit during your travel in India, the travel agency helps you with a detailed itinerary and helpful suggestions for an unforgettable trip to Incredible India.
India Ayurveda Tour is a G Certified tour operator company. Follow it on Facebook, Instagram, Twitter and Pinterest.
India Ayurveda Tour Head Office is located at 10 Satya Narayan Marg, Surajpol, Amal Ka Kanta, Udaipur, Rajasthan, India. Write to info@indiaayurvedatour.com for mail enquires.