A thought germinates for years before getting shaped into an idea and then being executed as a creative art form. This is a story of a recently published book WINGS TO FLY by philanthropist, author, mentor and social worker Deepak Sharma.
Deepak Sharma's story dates back to many decades ago when one day he unexpectedly found himself instilled with the spirit of caregiving. Immersed in the corporate life and indebted with financial responsibilities, he juggled work and passion for years until finding himself fully ready to kick off the new innings of his life by completely devoting himself with NGO Udayan Care.
He juiced out the entire essence of his incredible journey in form of a book and got it published with Notion Press. The better the story the more important it becomes for it to reach the masses, especially when buying the said book promises contribution of entire profits to nation building.
You must hear Deepak Sharma's story, and for his book Wings To FLy to be a success, you must be informed of its significance.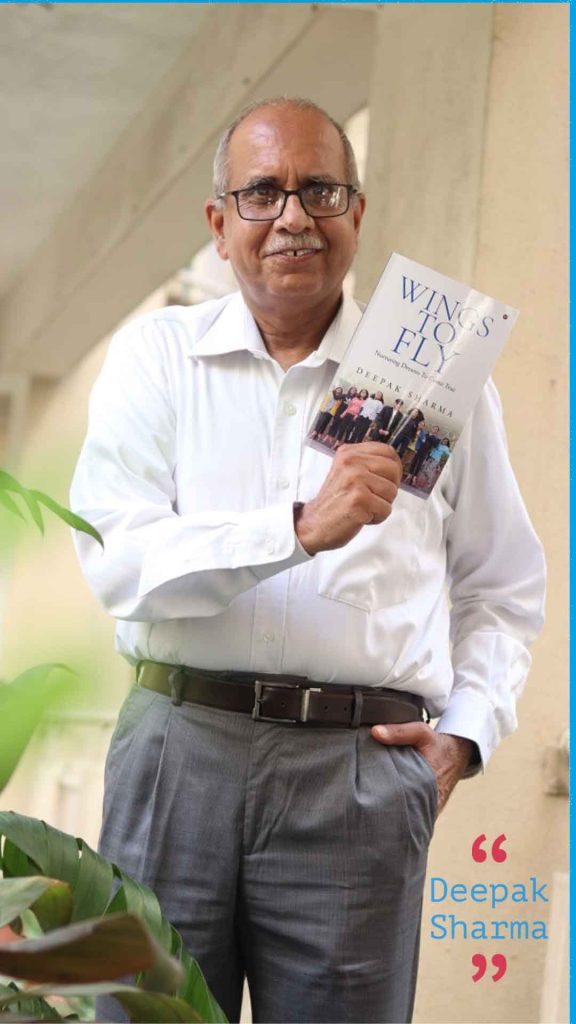 Deepak Sharma understood the power of telling and rightly invested his time and energy in letting the people know that WINGS TO FLY is here. With meticulous planning and timely execution of ideas, he could meet the desired results, and the book release event at the India International Centre, New Delhi, was a huge success.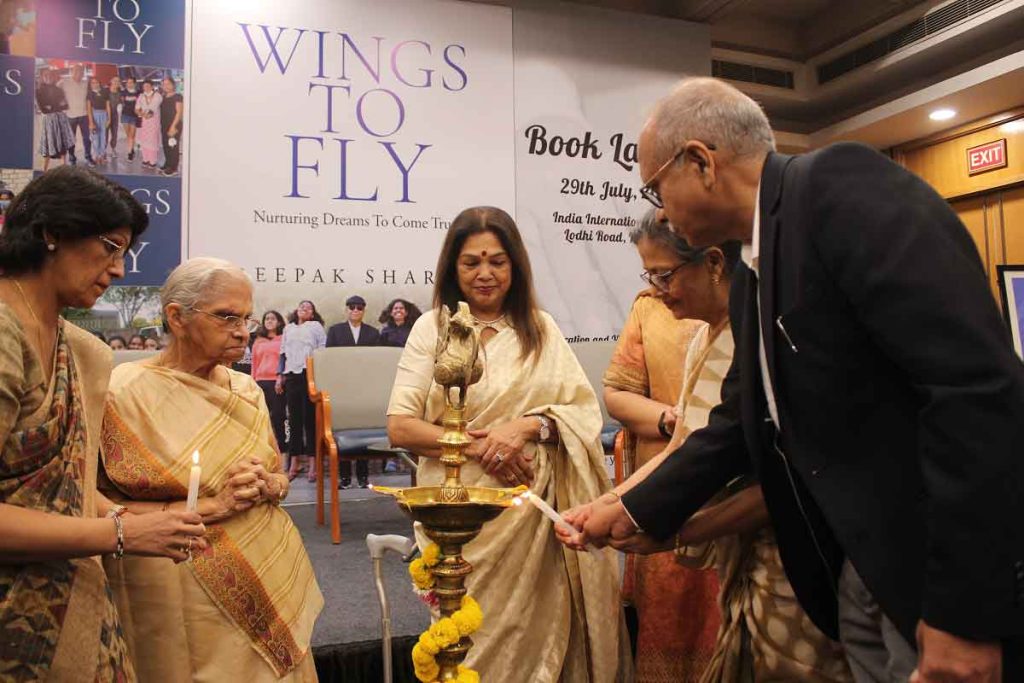 The promotions began well in advance with release of five video teasers which gradually revealed necessary information one by one.
The first teaser released on July 15, 2022 was the shortest of all. It created the desired curiosity among the right audience.
---
See the second, third, fourth and fifth teasers below. Each of them announced relevant information like the book title, the release date and the platforms.
The video teasers picked on a different idea that the author advocates. These were published on YouTube and circulated around all other social media platforms including Facebook, Instagram, LinkedIn and WhatsApp. Simultaneously, the efficient team at the Udayan Care updated the social media accounts with all kinds of important posts – be it static creative, carousel designs or engaging reels, to tell the people about the book WINGS TO FLY and its significance.
---
When the publication is in print, its promotion is incomplete without textual storytelling. WINGS TO FLY was featured in some of the most promising news and views portals of the contemporary times. From announcing its launch to publishing its review, Deepak Sharma's inspiring story spread all across the media.
Making a good use of all sensory media, his aspiring story touched many hearts in his humble voice via the medium of podcasts, too. In one of the podcasts, Deepak Sharma gave the sneak peek into his life while in a conversation. His work was further highlighted in another podcast which can be accessed here.
Interestingly, the young at heart author didn't resist going candid in front of the live audience as he gave two back-to-back interviews around his book on Facebook right before the launch of his book and on LinkedIn right after the launch. These sessions were announced with well thought of posters which attracted praiseworthy attention and led to interactive live sessions.
The success of Deepak Sharma's WINGS TO FLY is an example of harvesting flourishing grains when the seeds were nurtured with patience and apt use of technology. Eventually, it serves the purpose of nurturing dreams to reality, which by the way, is also the subtitle of the book.
At Business of Brands we wish Deepak Sharma many rounds of publications ahead, each surpassing his expectations. May his story reach the right masses and inspire them in ways that inspired Deepak Sharma when he began his journey. May we all find our respective wings to fly and touch new skies, with love and care.
---
About the Author: Deepak Sharma is a Trustee at Udayan Care and a Mentor Father to 40 girls at Udayan Ghar (Home) in Greater Noida. Deepak Sharma, who has a background of 28 years of corporate experience, is engaged as a full-time volunteer with Udayan Care.

---