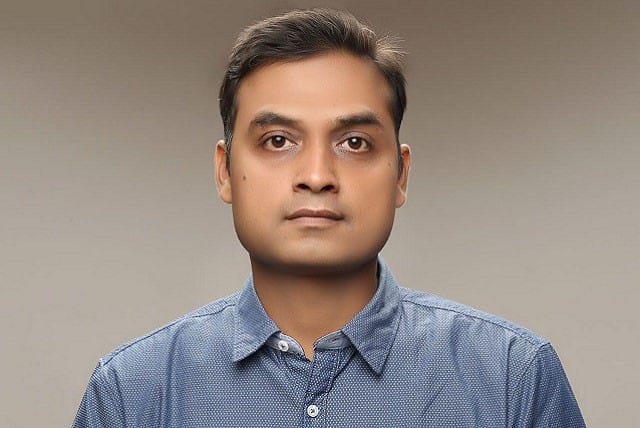 Travell Adda gives you the best hotel deals from around the world. Browse all destinations on their website www.travelladda.com and make the right decision.
Searching for your tour package or hotels is made easy at Travell Adda which ensures that you book the hotel that's right for you – at the best possible price, along with travel arrangements.
Travell Adda is a travel search platform acting as an interface between service providers in tourism sector and tourists.
It is an online marketplace where tour organisers, travel agencies, hotels and property owners display their services for tourists or visitors to opt from.
"The word travel in my dictionary has double L. The extra L stands for Love which is Love for Travel," says Prateek Srivastava, founder of Travell Adda.
His 'Love for Travel' kept the fire of travelling alive which he nurtured along with his furnishing business in Prayagraj (Allahabad), Uttar Pradesh.
It was in August 2017 when he founded Travell Adda to be an Adda where Service Providers of tourism sector and travelers or tourists could converse and interact for ultimate travel experience.
Travel Service Providers get a vendor panel on www.travelladda.com  from where they can login and operate their account modifying images, price, offers, email id and contact details.
Few clicks and scrolls on Travell Adda will help you find best of the hotels, famous restaurants and local food joints, places of interests and means of transport and other travel-related services.
Do notice the tab on 'Hotels' and 'Packages' pages where you can 'Ask For Best Price' which then comes to you in customized format from the service providers.
You need to just choose your destination and fill in the required fields to get best personalized offers from all the registered Service Providers from the desired destination.
"We wish to unite the magnificent world as a whole. For this, we are bringing all the travel requirements at the fingertips of people so as to give them a mesmerizing travel experience," says Prateek Srivastava.
Travell Adda is a G Certified travel meta search engine. Follow it on Facebook, Instagram, Twitter and Pinterest.
Travell Adda Head Office is located at 197 / 105, B, Rasoolpur Road, Shastri Nagar, Prayagraj, Uttar Pradesh – 211003. Write to admin@travelladda.com for mail enquires.